AFC Bournemouth
AFC Bournemouth are delighted to announce that season ticket prices for the 2018/19 campaign have frozen for a third consecutive year.
Full information on ticket prices and seat details can be found below.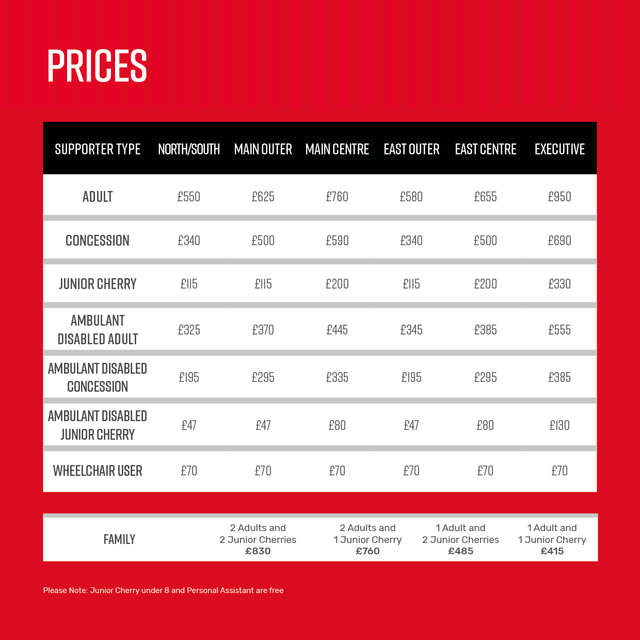 Supporters will be able to renew their season ticket from 9am on Wednesday 23rd May and up until 5pm on Monday 18th June.
Once the deadline has passed, any non-renewed season tickets will be released and current holders will have the opportunity to move their seat to any available on Friday 22nd June.
Any remaining seats which are not taken up will be released for match-by-match sales.
Fans can renew their season ticket online, over the phone or in person at the Vitality Stadium ticket office. 
The easiest way to renew is online. If you already use the online system, you can use your existing credentials to access your season ticket renewal offer. If you require a new online username, please contact the ticket office on 0344 576 1910 (option one, then option two).