AFC Bournemouth
AFC Bournemouth will be hoping for a change in fortunes on their travels when they face Premier League rivals Huddersfield at the John Smith's Stadium tomorrow.
Ahead of the game, afcb.co.uk caught up with Mel Booth, sports editor and Huddersfield Town correspondent for the Huddersfield Daily Examiner.
afcb.co.uk: What are your thoughts on the timing of the managerial change?
Mel: It was a strange one and nobody saw it coming. Even in the post-match interviews after the Cardiff game, David Wagner did not look like a guy who was going to call it a day.
We knew all along that Dean Hoyle (owner) would not sack him and nobody thought Wagner would walk away.
I think people thought he would stay and have a crack at bringing them back up because it looks as if they are destined for the Championship.
People were quite looking forward to seeing what he could do next season but he said he needed to take a break and people accepted and appreciated that after what he had done over the previous three-and-a-bit years. At the time though, it's fair to say nobody saw it coming.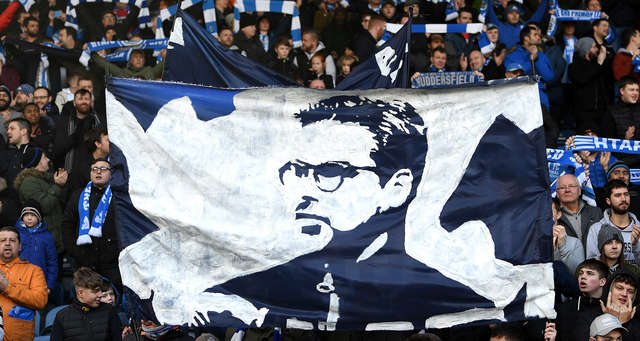 afcb.co.uk: What are your early thoughts on Jan Siewert?
Mel: He was a very left-field choice but then so was David Wagner at the time.
Both came from Borussia Dortmund second team and although Siewert hasn't had the same experience at the top end of the game as a player or coach that Wagner had, he's very much a character and his own man. He's made that clear already and he's not afraid to make tough decisions.
The club said they had kept an eye on him for the past couple of years because they knew that eventually Wagner, being an ambitious guy, would want to move on and they wanted to put someone in place with similar views on the game but not exactly the same.
The didn't want a Wagner clone, they wanted someone to come in with their own ideas.
It was a bit of a gamble due to his lack of experience in coaching at the senior end of the game but they wanted someone with attacking ideas and he's come in and made Town more attacking, even though the results haven't reflected that.
The team is playing more on the front foot than they were in the latter few matches of Wagner's reign.
He's keen to prove he's a good choice, keen to bring in his own ideas and keen to stamp his own mark on the squad. There have already been some subtle changes and he seems to be doing that.
afcb.co.uk: Are the majority of supporters resigned to going down or hoping for a great escape?
Mel: The majority of supporters, undoubtedly, are resigned to going down and regrouping in the Championship.
The fans are keen to see the club sign players who can put the ball in the back of the net and also some creative midfielders.
They have already made one move along those lines by bringing in Karlan Grant from Charlton in the January window.
He was £2million, he's got 15 goals this season, he's started a couple of Premier League games and made a favourable impression so far. You would have to think he's a good signing for the future, particularly if they go down.
Until around Christmas, it was very much a case of they were still in there battling and had a chance if they could string together two or three positive results. But since then, it hasn't happened and the mood now, particularly after the Brighton defeat on Saturday, is that people have pretty much given up the chase and most think it's looking like a lost cause.
afcb.co.uk: What do you think are the biggest differences between this season and last?
Mel: They got off to a great start last season. The fixtures were good to them, they had Crystal Palace, Southampton and Newcastle early doors and managed to put points on the board.
They also had a fantastic home win against Manchester United which people would never have had them down for. They put points on the board early and managed to sustain them.
This season, the fixtures didn't work out and allow them to do that. The first match was Chelsea at home and the second Manchester City away so they were already nine goals to one down after two games and had no points on the board.
Ever since then, it's been a struggle and the reason for that is their inability to score enough goals.
They have scored 15 in 31 games in all competitions and that really speaks for itself. You don't need to look anywhere else for a reason, they just don't score enough goals.
They have lost 11 matches by one goal and there are an awful lot of points there and that's why instead of being in the mix for survival, they are anchored at the foot of the table.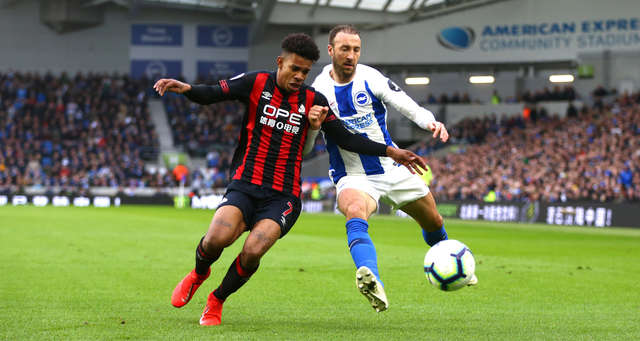 afcb.co.uk: Who is Town's player to watch?
Mel: Juninho Bacuna.
He came from Groningen in Holland, which is his hometown club. He's only 21 but has put in four or five very decent performances in midfield and has also deputised at right-back in the past couple of matches.
He's aggressive, strong and not afraid to put in a tackle. We haven't seen anything on the goalscoring front from him when he plays in midfield yet but he's a good worker. He doesn't give up possession easily and likes to win back the ball. He looks quite promising.
afcb.co.uk: What's your score prediction?
Mel: I will go for a 1-0 win to Town.
You can follow Mel on Twitter at @melbooth43